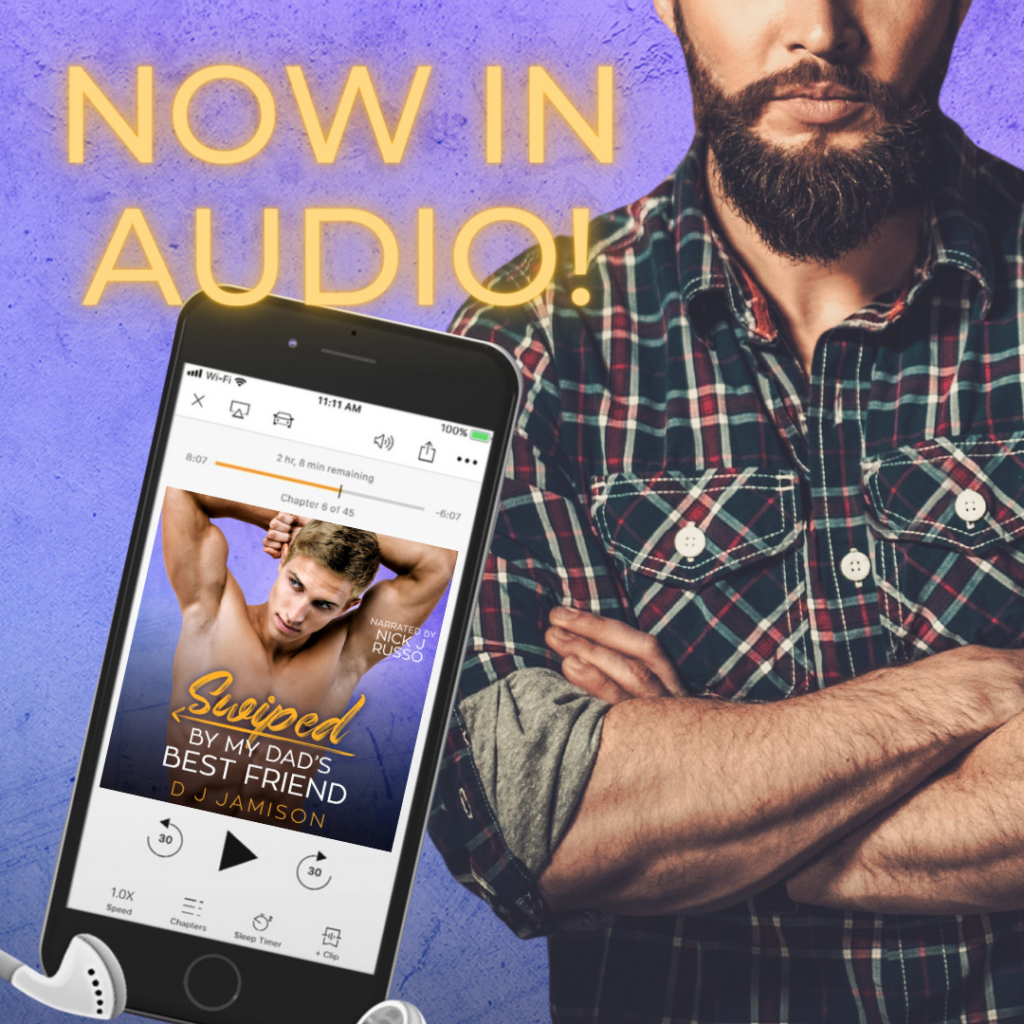 The audio for Swiped By My Dad's Best Friend is live on Audible! It's the first in the Thrust into Love series to be narrated by the talented Nick J Russo!

Russo has narrated for many well-known authors in the M/M romance genre, including L.A. Witt, Christina Lee, E. Davies, Amy Lane, Nicky James, and Riley Hart!
He nails Trace's "Daddy" vibes, both his exasperation and fondness for Cooper. Likewise, his performance of a feisty but anxious frat boy in need of a guiding hand is superb.

Russo narrates the entire series. Matched By My Rival is on pre-order now for a February release! Tapped By My Roommate will go live in March.

All three books in the series are available to read on Amazon and Kindle Unlimited!
When a sexy older man swipes his profile on a hookup app, Cooper doesn't realize it's his dad's best friend 🤭
🧡 A frat boy who's lost his way
🧡 An older man who makes a perfect 'Daddy'
🧡 Father's best friend
🧡 App hookup gone awry
🧡 Online romance with emotional journey
🧡 Satisfying HEA!
Get the ebook, then Whispersync the audio for $7.49. If you have Kindle Unlimited, you can get the WS price after downloading the book!
Audible US: https://www.audible.com/pd/B09MZKZJKZ
Audible UK: https://www.audible.co.uk/pd/B09MZK4CDR