The Games We Play series continues in one week! Truth Or Darren will continue the sweet and steamy romance series full of small-town humor and heart on August 11. If you haven't yet tried the series, Book 1–Never Have I Evan–is on Amazon and Kindle Unlimited now! A free prequel to the series, Two Truths and a Lyle, is available free as part of the Your Book Boyfriend's Boyfriend giveaway on Prolific Works.

Get started now so you'll be ready for the bad boy with a heart of gold that is Darren, his ex-girlfriend's brother, and the dare that reveals new truths to Darren and sets them on their enemies-to-lovers journey!
The Book Blurb:
Truth or…whoa, that's not how this dare works!
What happens when my big mouth writes a check it can't cash while taunting my ex's brother in a game of Truth or Dare? I end up with his tongue in my mouth. In my very straight, totally uninterested mouth.
While I don't feel anything.
Nothing at all.
In fact, I barely noticed.
So, why can't I stop thinking about it?
Truth or Darren features a troublemaker with good intentions, a guy who's none too impressed with his sister's ex, and an animosity that flares hotter than either of them could ever imagine–but which the townspeople of Granville, Nebraska, are all too happy to speculate about.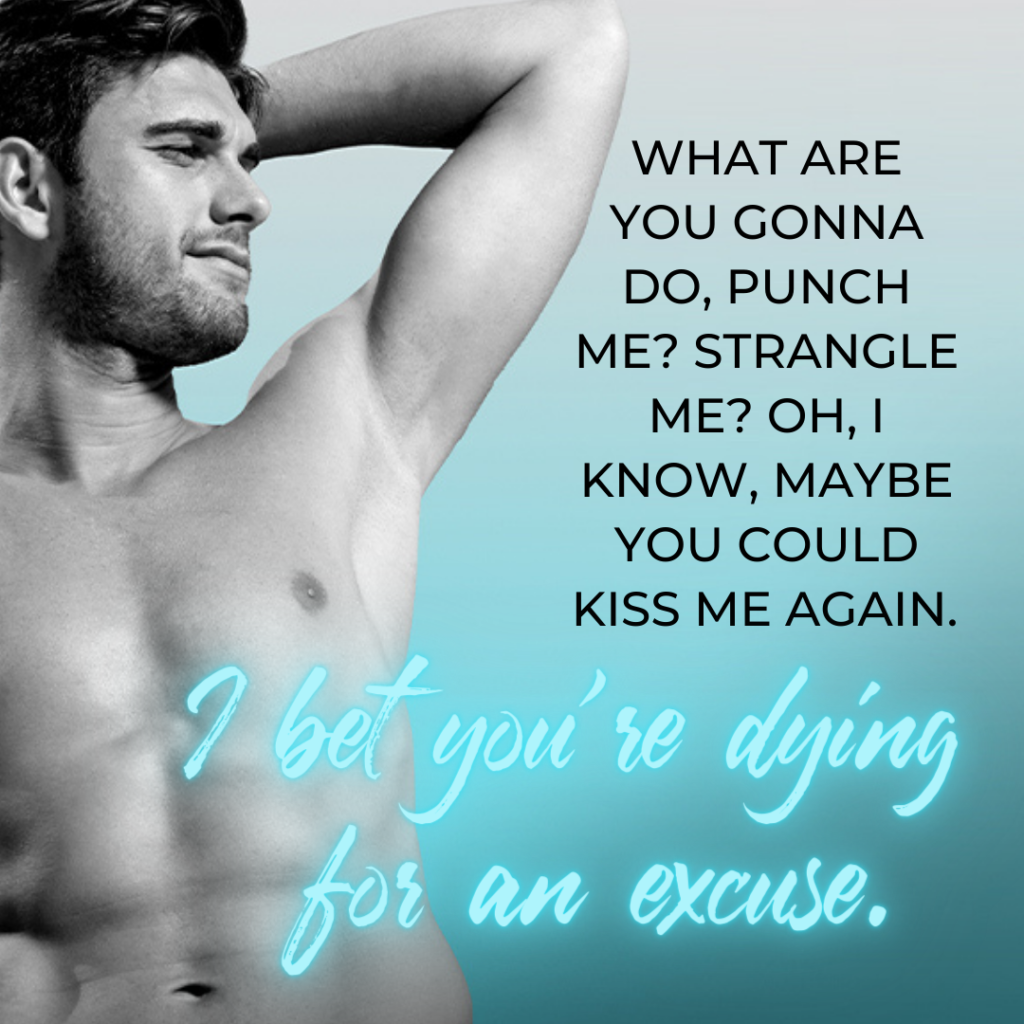 Excerpt from Truth or Darren, releasing August 11:

"Shut up," he growled.
"You going to make me?" I challenged.
"If I have to," he gritted out.
"I'm shaking in my boots, Dare." I laughed a little, even though my heart skittered at the expression on his face. "What are you gonna do, punch me? Strangle me? Oh, I know, maybe you could kiss me again. I bet you're dying for an excuse."
Darren was silent, his face grim as I goaded him.
There was something magnetic about him, something that made me want to pull him closer even when he had murder in his eyes.
Which I would deserve. Because who the hell lusted after their sister's ex? It was so, so wrong.
Maybe if Darren hit me, I'd let go of this attraction I shouldn't have. Maybe if he hit me, I'd forget that hot-as-fuck kiss we'd shared before.
I almost wanted him to. It'd be a relief, in a way.
So I continued to goad him.
I batted my eyes. "I wouldn't be opposed, you know. You were a good kisser. A little sloppy, maybe, but…"
Darren raised his hands to throat level. Ah, shit. This was it. I was going to die by strangulation because I couldn't shut the hell up.
He curled his hands into fists. Okay, beaten to a pulp, then. Fuck. I squeezed my eyes shut, bracing for the pain. At least it'd make for a heck of a news story. Agatha might forgive me for fucking this all up if she got a crime-scene article instead.
The hit didn't come.
After a few loaded seconds, I opened my eyes. "Uh, Darren, listen…"
Before I could articulate more than that, he struck.
With his mouth.
His mouth on mine. Kissing me. Again.
Order the full book on Amazon!


Readers of advance copies are saying:
"I absolutely LOVED this second book in the Games We Play Series. Readers get plenty of sweet and steamy times between Darren and Linc written with clever humor, snark, angst and a collection of very eccentric and memorable characters who populate the town. Highly recommend."

"DJ Jamison left us with the ultimate tease at the end of "Never Have I Evan" and did not disappoint with "Truth or Darren". I was hooked right from the start and was smart enough to wait until I had a day off to read this. I read it from start to finish in one day."

Find more reviews on Book Bub