1. I finally get to release Two Truths and a Lyle onto Amazon in ebook and paperback! This prequel story was available as part of a big promotion for a year, so it feels like I've been waiting forever haha. I love Truman and Lyle's romance, so I didn't change much, but I *did* add a steamy scene and a few other embellishments that I think enhance the original! (And, yes, my KoFI members will get a signed copy as part of their membership!)
2. Tantor and I have agreed on a narrator to perform the Games We Play series! John Solo will be voicing the characters in Never Have I Evan, Truth or Darren, and 7 Minutes in Kevin. Recently, theu agreed to produce Two Truths and a Lyle as well!
3. I'm starting a new series this year called Rules We Break. It's a spin-off from Games We Play, also set in Granville. I look forward to exploring a new set of friends, developing more aspects of my quirky Nebraska town, and providing more swoony romances for you all to enjoy!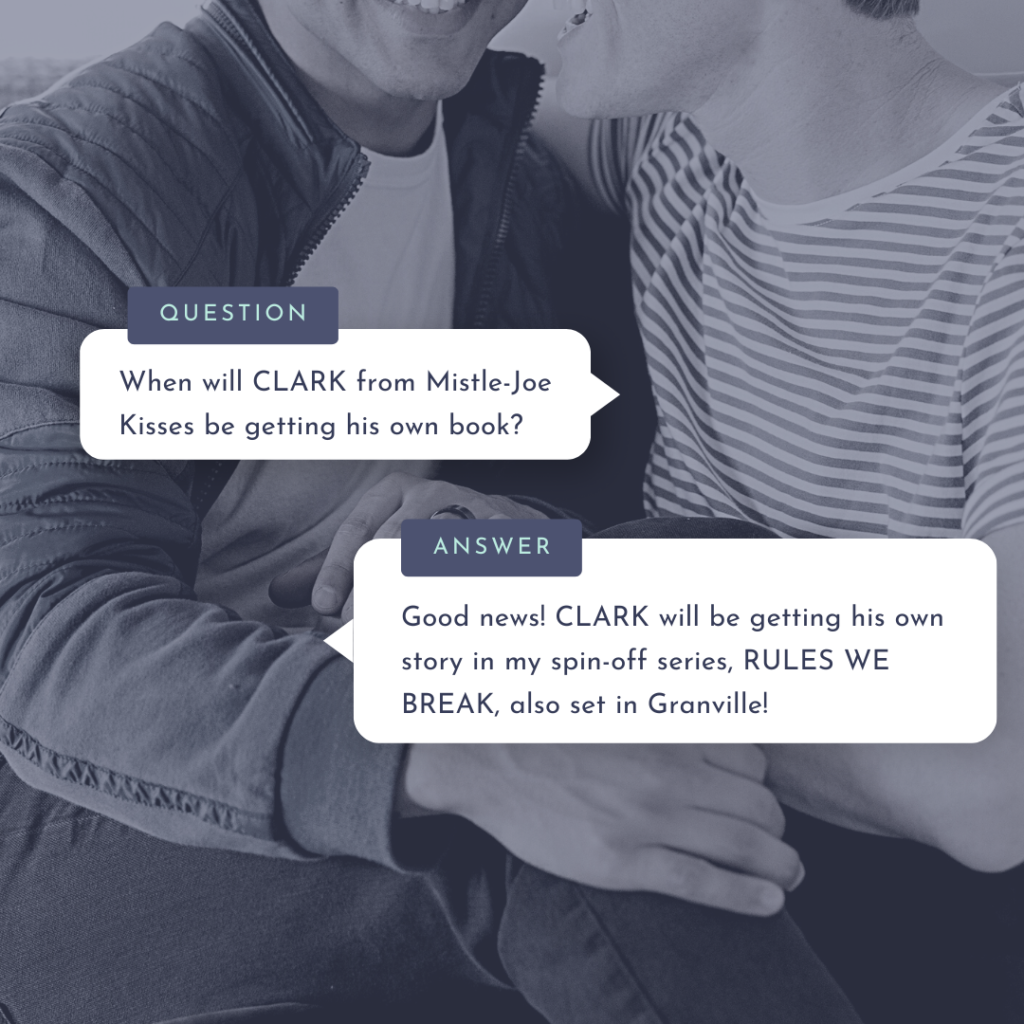 4. I'm organizing a multi-author Christmas series for next winter! It'll be set in a small town that survives on holiday cheer, and I have some really great authors lined up to participate with me. If you love Granville, I'm sure you're gonna love this setting too!
5. I'll be publishing more books in French, Italian, and German! I recently self-published Sexted by Santa in German, and I've signed with Surrendered Press to translate the rest of the Thrust series and Games We Play. In Italian, I'll soon be releasing the final Thrust book and then releasing the Love Notes series. And in French, the Marital Bliss series is under way. I love knowing my words are reaching so many more people. What an amazing thing!