Naughty & Nice is a college romance with forbidden love and sweet holiday moments. Because why not?
It's that time of year again, when an avalanche of holiday romance slides into the M/M genre–and how great is that? We could all use a little extra comfort in 2020, yes?
Naughty & Nice is my contribution to the holiday romance cheer, featuring Jonas of Secret Admirer and his former stepbrother, Quinn. Jonas comes off as a bit of player in Secret Admirer–but in this new romance you'll see the depth of Jonas's feelings for Quinn and his struggle with pining for someone he believes he can't have.
A blizzard that snows him in at the family cabin with the guy he thought he'd never see again gives Jonas another shot at love with Quinn, but he's afraid to trust it as more than a holiday fling.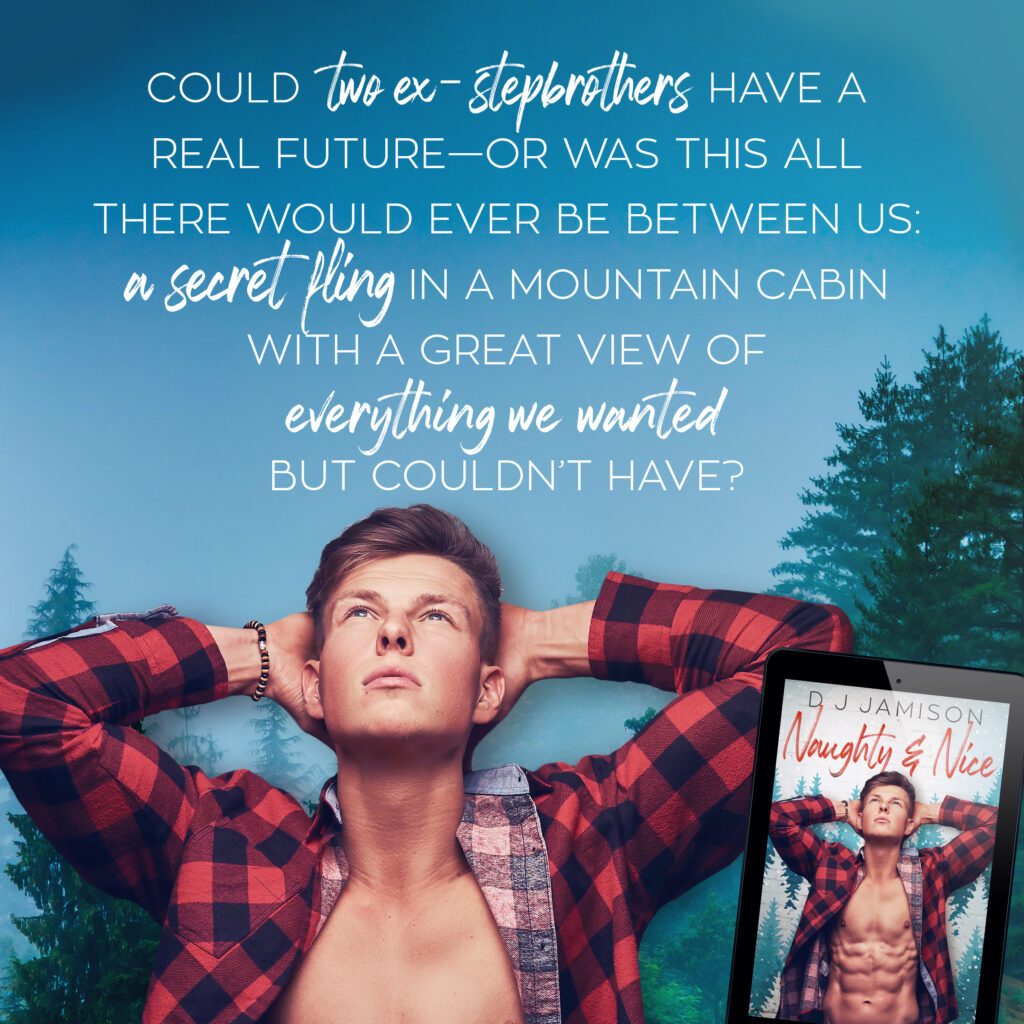 As is usually par for the course, he has no idea how Quinn sees him: as gorgeous, smart, and confident. Quinn has had his struggles: from grief over the death of his father as a teen to dropping out of college and following the wrong guy across the country. Jonas looks like someone who has it all together, the golden boy with no problems.
I love pairing these two together and showing them how they can enrich and enhance one another's lives! And of course, even though it's a steamy college romance with a bit of fun stepbrother taboo, it's a holiday story too. There are Christmas tree decorations, holiday movie binging, Christmas Eve traditions, and family gatherings to give you all the warmth you'll need this year.
I hope you enjoy Jonas and Quinn as much as I do! I'll leave it up to you to decide who's naughty and who's nice 😉
Enjoy the read–and I wish you all happy holidays in a highly unconventional season.
DJ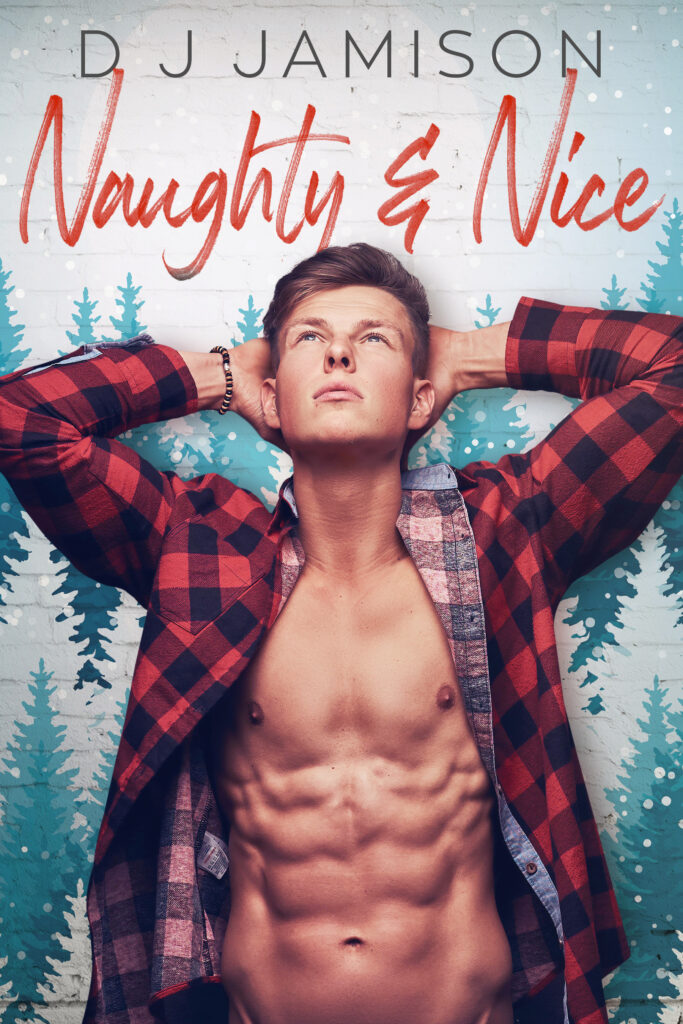 Why can't I forget your kiss…

Dear Quinn,
Why must I have these feelings for you? You're my ex-stepbrother, and nothing will change that truth, no matter how many letters I write.

I never expected to see you again–or to rescue you from the side of the road in a blizzard. I didn't think you would ever like me, much less kiss me in a steaming hot tub on a snowy night. It seems we make better lovers than brothers, which is all kinds of naughty and nice while we're snowed in together.

But can this new intimacy last when the skies clear and my family finally arrives for the holidays, or are we just two guys in a mountain cabin with a great view of everything we want but can't have?
Hopelessly yours,
Jonas