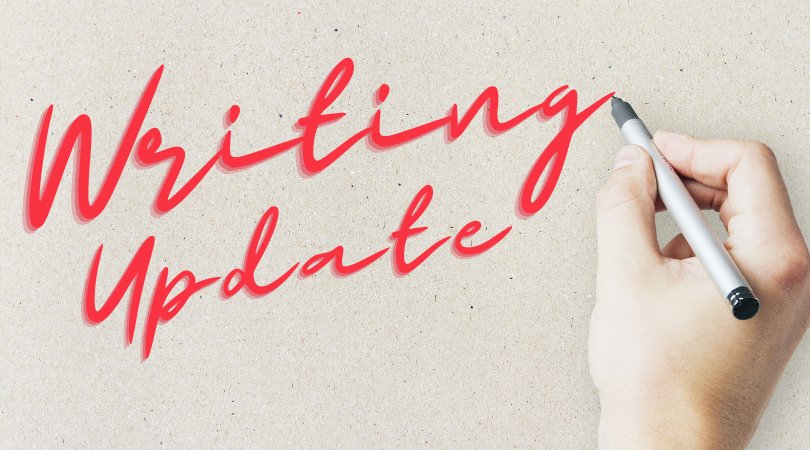 I am so excited to be finished drafting Book 1 of my new series that revolves around star-crossed app hookups, Thrust Into Love. In my first book, Swiped By My Dad's Best Friend, Trace is horrified to discover his app hookup is actually his best friend's son! 
I am having tons of fun with this concept. I've already got plans for Book 2, Matched By My Rival. So, if you love enemies to lovers themes, you'll want to stay tuned for more about that one!
I plan to write three books in this series, which is a spin-off from the Love Notes series. Though you won't need to read Love Notes, the series kicks off with Cooper, a frat boy who has appeared briefly in the earlier books. Thrust Into Love is also set in the same college town.
Like Love Notes, I want these books to be fun, sexy, and swoony romances! Book 1 has a lot of steamy scenes–it's definitely going to competing with Nobody's Groom and Rapid Response for the "sexiest romance by DJ" award! But as usual, I think the emotional connection between these two characters will come shining through. This will also be my first foray into Daddy kink. It's been a lot of fun to explore a new trope, and I really think you'll love Cooper and Trace, so I hope you'll give it a try!
Swiped By My Dad's Best Friend should be releasing May 20. I hope to release Matched By My Rival sometime in June, and Clicked By My Roommate in August or September.